Small & Medium sized fashion brand Consultancy.
Why choose Green Fabrics consultants?
Are you al small or medium sized fashion brand? And….
Are your sales lacking behind on your expectations?
Do you have data available but you can not get real value out of your data?
Are you trying your best but the margins are not high enough to have cash available to grow?
If you recognize yourself in one or more of these situations, do not wait any longer and schedule a free 30-minute consult with Thijs or Jos.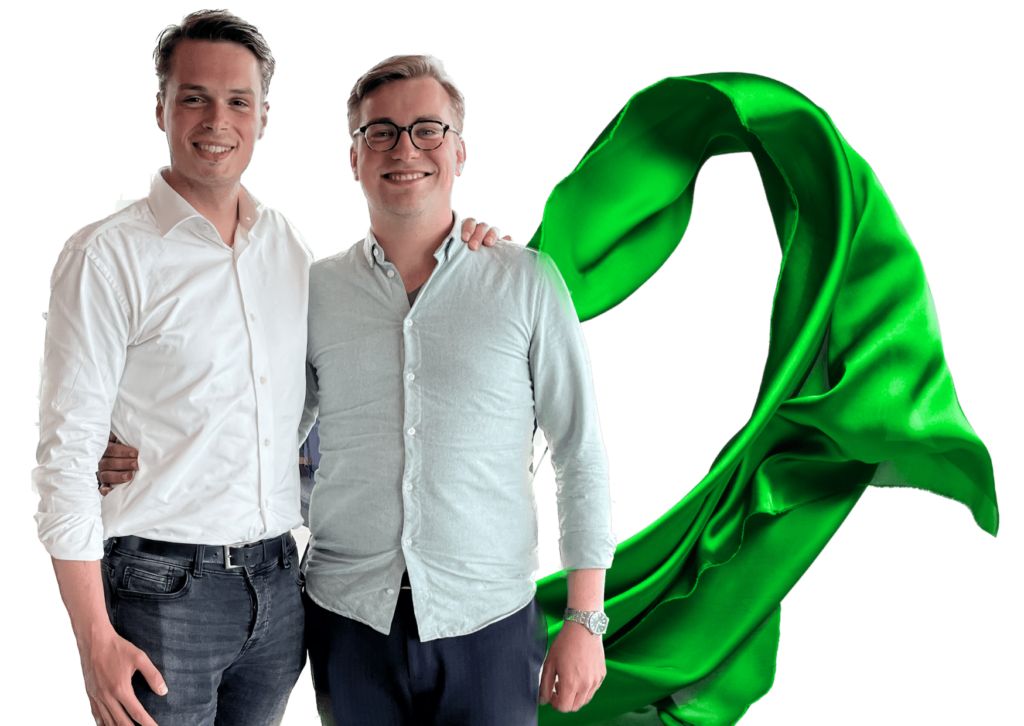 What can we improve for you?

Data Insights
Let us take a look at your data and discover how you can bring more value to your customers with our insights and experience in the sustainable fashion industry.


Sales
Due to several years of experience in the field we can level up your sales and revenue. The team of Green Fabrics has extensive knowledge about sales and marketing available to help you succeed.
Margins
Better margins on Sustainable items. Let's team up and see where and how we can increase your margins on sustainably produced garments.



Why should you go for Green Fabrics?
For more than a year we are developing a Digital Product Passport for individual pieces of clothing. In this period of development we have gained lots of information about the whole production cycle of clothing, from farming to recycling. Furthermore, Thijs and Jos are both graduated in Business Administration and have several years of experience in the fashion industry. Jos is specialized in Marketing Analytics & Data Science and Thijs is specialized in Innovation Management. Through combining theoretical knowledge with practical knowledge we can assist you in multiple ways so you can succeed. 
The perfect tailored solution for Purpose Driven Fashion Brands.
Our team is here to help you grow
Our team is here to help you become more successful as a purpose drive fashion brand. Learn more about what our people can do for you 
Passion for fashion? The join the crew!
It is often said, 'If you want to go fast go solo, if you want to get far go together. We're here to go far and therefore we need your help. See the available positions.