We specialize in creating digital product passports for fashion brands
Green Fabrics drives value for both consumers and businesses. First, we develop digital product passports that provides transparency for consumers. Enabling them to make informed decisions. Secondly, by creating a digital product passport that consumers want to use repeatedly, we are able to capture the right data for our clients enabling them to make data-driven decisions about their products and strategies.
Thijs dedicates his career to advancing transparency in the fashion industry through innovation. Helping companies to embrace the latest technologies and best practices in order to improve the transparency and sustainability of their operations. Creating new opportunities for growth. He's a skilled leader and team player who fosters a positive and collaborative work environment.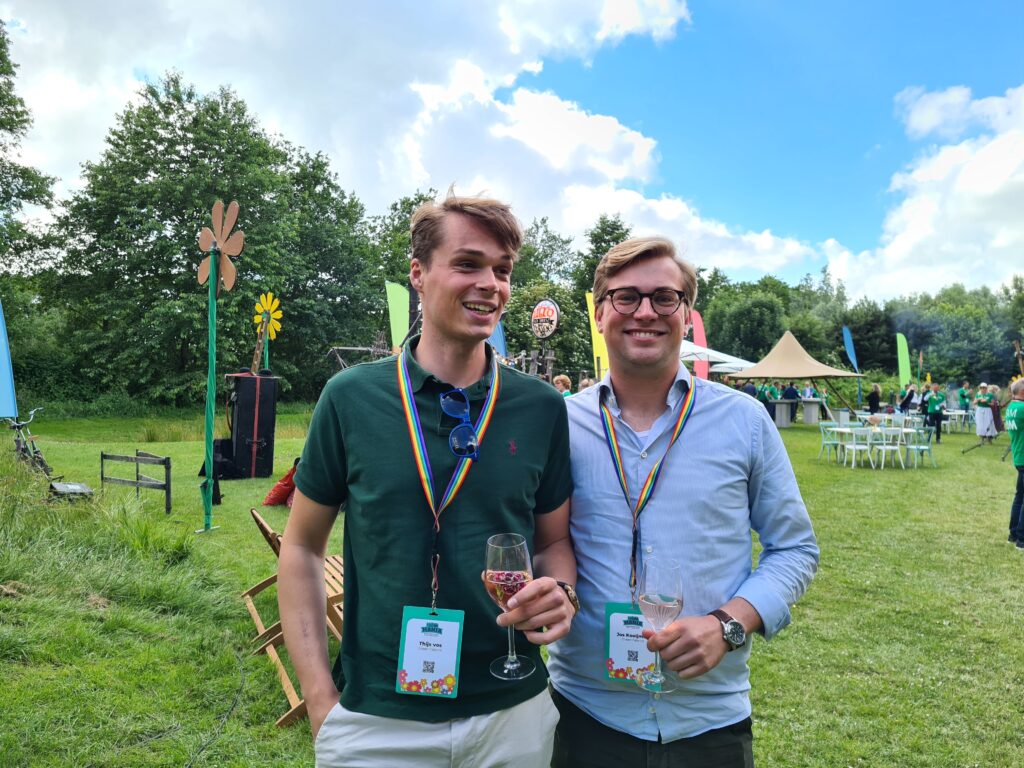 Jos grew up in a fashion store which sparked a passion for fashion. Throughout his work, Jos demonstrated a strong work ethic and dedication to the fashion industry. He has acquired knowledge and experience in the field and is known for his ability to drive results and deliver on time. He is a dynamic and driven professional with a unique background and skills, making him an asset to any organization looking to succeed in fashion. 
Green Fabrics exists to change the way people consume fashion by creating radical transparency for individual pieces of clothing with our digital product passport.  It is our vision that transparency is the first step towards a more sustainable fashion industry. With our digital product passport, we are creating transparency today, which will change the way we consume fashion to a more sustainable way tomorrow. 
Our services focus on creating value through transparency. We offer:
A digital product passport a tool that informs you about the things you buy. It tells you how the product was made and what it is made of. It helps you learn more about the things you buy so you can make good choices. It can be accessed digitally, usually through a website or an app.
Data analytics is the process of collecting, organizing, and analyzing data in order to draw conclusions and make better decisions. It involves using statistical techniques and software tools to identify patterns and trends in data sets
"The digital product passport was a game changer for me. I was able to see all the information I needed to know about the product before I made a purchase to know it was sustainable and not greenwashing."
"I feel more informed and confident in my purchase decisions since I started using digital product passports. It's a great tool for consumers who want to make more responsible and sustainable choices."
"I was really impressed with the level of detail included in the digital product passport. It provided me with all the information I needed to know about the product's origin, materials, and sustainability efforts."
Creating transparency is our priority. Therefore, we offer the Digital Product Passport for free, and charge customers for optional additional services.

Interested in working together? Tell us why.

thijs@greenfabrics.nl
© 2022 All Rights Reserved.